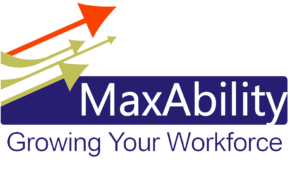 UPCOMING EVENTS: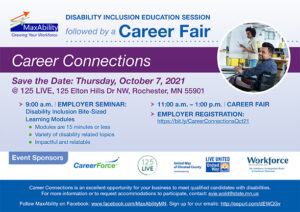 Past Events:
MaxAbility Quarterly Network Meeting – 8/18/21
Recognizing and Implementing a Request for Reasonable Accommodations
Our key takeaways from the meeting included:
The best place to start is asking employees what they need regarding reasonable accommodations. Employees have lived experience and can work with their employer to find creative solutions.
A welcoming environment where employees feel supported sets the stage for interactive conversations to happen.
During new employee training, it is important to introduce new tasks one at a time and use a layered approach. This helps ALL employees to be successful.
Watch an Employee/Employer Success Story
Download the Bite Sized Learning Take Away Card
---
Film and Panel Discussion, Hearts of Glass June 2021
---
"Building an Equitable Workforce" presented by Angie Guenther, Metro Regional Quality Council Recording
---
2021 MaxAbility Reverse Job Fair Recording
---
MaxAbility Quarterly Network Meeting Recording – 2/24/21
Passcode: WKz7E9.q