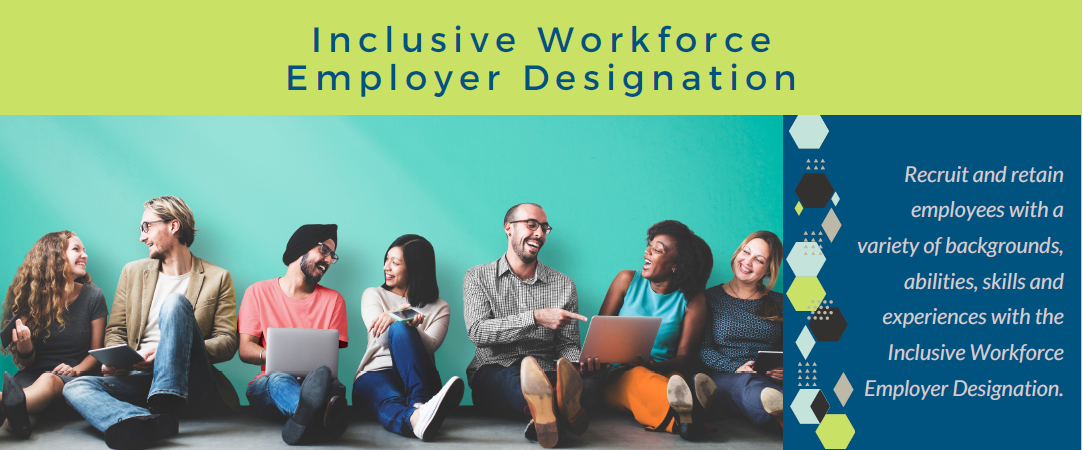 The Inclusive Workforce Employer (I-WE) Designation is supported by the Workforce Development Board of Southeast Minnesota and the Winona Workforce Development Board. It was established by the Regional Workforce Alliance of Northwest Minnesota to support and recognize employers who:
Express a commitment to an inclusive workplace in their stated values, mission or policies.
Assess how diversity, equity and inclusion influence their work and culture.
Provide diversity, equity and inclusion education for staff and leadership.
Allocate resources to support and sustain an inclusive and equitable workplace.
Be recognized as an employer of choice with a designation as an Inclusive Workforce Employer. Take the first step in becoming a part of a forward-thinking group, committed to helping your business and community grow, by completing the following application.
FILL OUT INCLUSIVE WORKFORCE EMPLOYER DESIGNATION INTEREST FORM HERE
VIEW INCLUSIVE WORKFORCE EMPLOYER DESIGNATION FLYER
VIEW INCLUSIVE EMPLOYER TOOLKIT
Want to learn more?
In 2021, Workforce Development, Inc. hosted a "Lunch and Learn" event during Welcoming Week to showcase Southeast Minnesota's new Inclusive Workforce Employer Designation and to highlight our first cohort of businesses and their efforts towards this designation, and the I/WE program as a whole.
VIEW I-WE LUNCH & LEARN RECORDING HERE.
Congratulations to our first cohort designees!